What is LGBTQIA+?
LGBTQIA+ is an abbreviation for lesbian, gay, bisexual, transgender, queer or questioning, intersex, asexual, and more. These terms are used to describe a person's sexual orientation or gender identity.

Why family and community support are important
25.2 million 13–18 year-olds identify as LGBTQIA+ as estimated by the U.S. Census. (Approximately 10.5% of the population of that age group.)
26.3 million 19–24 year-olds identify as LGBTQIA+ as estimated by the U.S. Census. (Approximately 9.6% of the population of that age group.)
Suicide is the 2nd leading cause of death among young people and
LGBTQIA+ youth are 4x more likely to seriously consider suicide, to plan for suicide, and to attempt suicide than their straight peers.
Nearly 34,000 LGBTQIA+ youth between the ages of 13-24 completed The Trevor Project's 2022 National Survey on LGBTQIA+ Youth Mental Health survey:
45% seriously considered attempting suicide in the past twelve months with 14% attempting suicide (over 4,700 youth)
73% reported symptoms of generalized anxiety disorder within the past two weeks
60% reported wanting counseling but were unable to receive it in the past 12 months
28% experienced homelessness or housing instability at some point
36% reported having been physically threatened or harmed in their lifetime due to either their sexual orientation or gender identity

Ways for parents to support LGBTQIA+ kids
If/when your child comes out to you:

Hug them immediately
If you can, say "Thank you for telling me". If this news was hard to hear, think how hard it was for your child to say.
If you don't know what to say, hug them again. And tighter. Your silence in their moment of vulnerability can speak volumes also.

Foster a safe, affirming space for your child

Your home is likely a safe haven for your child. Continue to foster this by initiating gentle conversation, give opportunities to openly share thoughts and feelings, be welcoming and kind to your child's LGBTQIA+ friends or partner(s).
Listen. If you get the opportunity for your child to start a conversation, listen with intention, validate their feelings, and suspend judgement.
LGBTQIA+ youth reported lower rates of attempting suicide when they felt more supported by their friends and family.
Transgender and nonbinary youth who reported have their pronouns respected all or most of their lives attempted suicide at half the rate of those who did not have their pronouns respected.

Lead with love

Listen with intention. Some conversations may be hard, but open, loving small conversations can lead to big opportunities for trust with your child.
Show support and demonstrate advocacy. Show up for your child if they are mistreated. Make it clear that LGBTQIA+ slurs/jokes are not tolerated.
Hug your child as often as you can - showing your parental love can have a lasting and resounding impact on your child.
Find a safe, affirming space for yourself. Do research and/or seek out support groups with other parents that may be going through the same as you.

Ways for the community to support LGBTQIA+ kids
When asked, "What makes a space affirming for LGBTQA youth in NC?" the answers were clear:
"A large community of other LGBTQA students"
"Pride clubs in schools"
"If I see other LGBTQA people being out, open, and accepted"
"People respecting my name and pronouns"
"See a Pride (rainbow) flag"
"Out LGBTQA people within leadership"

For more information about how to support a LGBTQIA+ child, please feel free to call The Parenting PATH at 336-748-9028.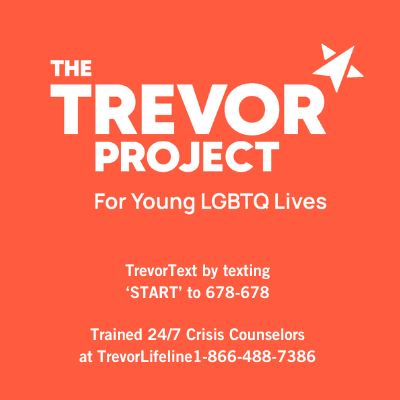 Resources for Teens
Resources for Parents