Did you know that we are a proud grant recipient of the North Carolina Children's Trust Fund (NC CTF)?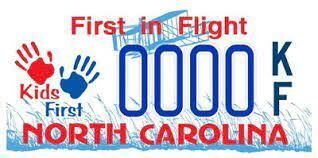 The NC CTF is a source of state dollars dedicated to the prevention of child maltreatment. It was established in 1983 as part of a national effort to ensure all states had funding solely dedicated to preventing child abuse and neglect.
NC CTF grants are allocated to local child abuse prevention agencies and programs, like The Parenting PATH. Monies from the NC CTF provide 1500+ hours of specialized family support in our local community.
Please consider purchasing a Kids First license plate, to support agencies like us across North Carolina.
For each Kids First license plate, $15 is directly transferred to the NC CTF, and dedicated to then prevention of child maltreatment.
If you have questions about the NC CTF or the Kids First license plates, please visit:
https://www.preventchildabusenc.org/get-involved/purchase-a-kid-s-first-license-plate
Together, we can build a successful future for the children in our community!
#KidsFirst