Success Stories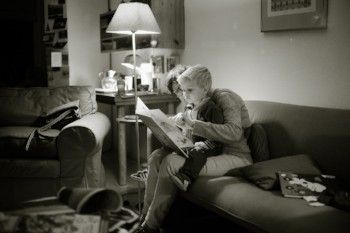 Susan's Story
Your support of The Parenting PATH changes lives. Susan, a mother of two, was verbally and physically abused by her husband. Concerned for her children's mental and physical well being, Susan fled and ended up living in her car with her two young children. Determined to find support, she made a call to the The Par-enting PATH where your donations provided her with a Parent Aide home visitor.
 
Through your generosity, Susan was able to secure housing as her Parent Aide home visitor helped her navigate local resources. With your help, she was able to learn problem solving, stress management and parenting skills. Your support of The Parenting PATH helped her address concerns related to transportation and childcare. Thanks to you, Susan is now employed and she and her children are in an apartment of their own. Susan reports that she is "happy, secure, and at peace" because she and her children can now sleep in their own beds thanks to the incredible supporters of The Parenting PATH.
---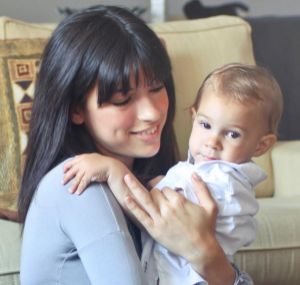 Sarah's Story
You are creating a brighter future for Sarah and her son. Sarah was referred to the Welcome Baby program after her son Thomas was born. The teen mother was a junior at a local high school and was unable to finish the year after Thomas's birth. Sarah and her son lived with her parents who provided food and shelter, but no other support. Sarah was frustrated with her family, and felt isolated and trapped by her circumstances. Thanks to your generosity, Sarah and Thomas received weekly visits from the Welcome Baby staff which reduced Sarah's feeling of isolation and connected her to resources in the community.
Sarah was determined to graduate from high school but her parents were unwilling to assist with childcare and unable to provide Sarah with school supplies. Your donations filled Sarah's book bag and gave her confidence. With your help, Sarah was able to enroll Thomas in a child-care facility and resume classes at her high school. Without you it might not have been possible. Sarah credits YOU with giving her hope and helping her graduate from high school so that she is able to support herself and her son.
---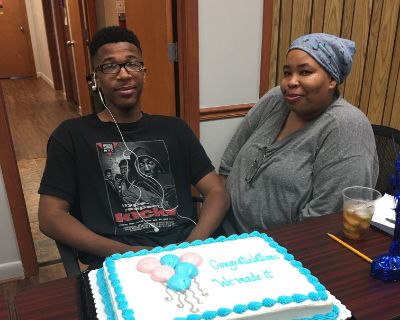 Dana and Jonathan's Story
Dana and her son Jonathan enrolled in our Parent/Teen Solutions (PTS) program so they could learn more about healthy communication, appropriate behavior and improve their relationship. In order to graduate from the program, parents and teens must complete 12 weeks of class. Due to a change in Dana's employment, work schedule and mental health challenges, it to the pair three attempts to graduate from the PTS program.
Dana and Jonathan were determined to finish. Dana credits the constant encouragement, caring and persistence of staff for giving her family the motivation to keep trying. At graduation, Dana, a cake decorator by trade, insisted on bringing in one of her creations to celebrate the occasion.
Through their time in the PTS program, Dana has learned how to better communicate with her son and trust him when he is on his own. Jonathan has gained respect for his mother and learned the importance of adhering to a curfew. We look forward to hearing the next chapter in their story!
---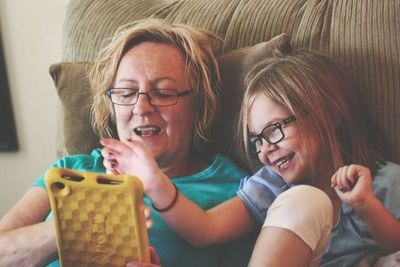 Mark and Pam's Story
Mark and Pam Sinclair were raising their grandchildren who had been removed from parental custody due to substance use issues. The Sinclairs were referred to The Parenting PATH by a local department of social services after Pam had a physical altercation with one of the children who had violated curfew. Two of the three children were teenagers, and the Sinclairs were struggling with communication, parenting skills and discipline for their grandchildren. They described the teens as disrespectful, defiant, and unwilling to assist with household chores. 
Working with the family, the IPFS worker established goals including improving communication, enhancing parenting skills and addressing family relationships. The IFPS worker was able to assist Mark and Pam in identifying adversities their grandchildren had experienced, including their biological mother's substance use, exposure to domestic violence and being neglected by their biological parents. 
Education regarding Adverse Childhood Experiences (ACEs) helped Mark and Pam understand how trauma may impact their grandchildren's development and behavior. The IFPS worker shared communication strategies and helped them navigate difficult topics like curfews and relationships. 
At the conclusion of services, Mark stated that the IFPS worker's "presence in my house, instead of making me nervous, make me comfortable… you made us feel like we were important, instead of a couple of old people who didn't know what we were doing, raising children". In 2018-19, through funding from North Carolina DHHS, The Parenting PATH was able to serve 116 families! 
---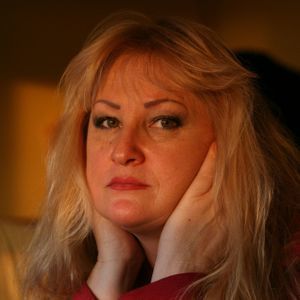 Christy's Story
Christy, a mother of five, came to The Parenting PATH looking for help addressing her own social and emotional needs. Three of her children attended a local school during the day, while the other two remained home with her. Christy did not have support from family nor friends, and cared for the children alone. Additionally, she was unemployed and was battling depression and anxiety. As a result of being the sole caregiver for her children, Christy often missed counseling sessions with her therapist, medication management appointments with her doctor, and struggled to practice self-care. 
Christy contacted The Parenting PATH urgently requesting Respite Services, concerned that she was on the verge of a mental breakdown. Within one day, staff was able to provide her with three days of Respite and discussed utilizing other community resources that may be able to assist the family long-term. At the conclusion of services, Christy stated that she was very appreciative of the services and thanked staff for helping her ensure the safety and well-being of her children. 
Last year, through funding from North Carolina DHHS, The Parenting PATH's Respite Services program was able to serve 32 caregivers and 63 children. Of the families completing the program, 88% demonstrated an improvement in parental resilience and 100% reported satisfaction with the services and The Parenting PATH staff. 
---
Jessica's Story
Jessica, a grandmother of six shared her most recent experience with our Parent Teen Solutions program. Her oldest grandchild, Joe, has lived with her for the majority of his life. At 13, Joe was referred to The Parenting PATH through due to difficulties with behavior at school.
Jessica shared that the PTS program helped improve communication between Joe and his grandmother, increased their knowledge of supervision needs, expectation setting, and problem-solving skills. Jessica credits our staff member, Becca Wojciechowski, Parent Support Specialist, for her part in handling their referral with care, and treating them with dignity, respect and patience.
In a letter sent to staff, Jessica mentioned that she keeps The Parenting PATH in mind as a reference. She has shared that her grandson has not had any anger outbursts and has continued practicing the new coping skills. He is over his anxiety and has been attending school regularly without complaint! She stated she will definitely recommend this program to families in need of support.
In FY 20-21, the North Carolina Department of Public Safety reports that:
100% of clients and families served by The Parenting PATH have demonstrated enhanced family functioning as a result of program services. 100% of clients served by The Parenting PATH have reduced specific problem behaviors presented at referral and targeted in the individual service plan. 100% of clients served by The Parenting PATH have had no new adjudications for a complaint with an offense date after the admission date.