2017 Community Hero - George M. Bryan, Jr.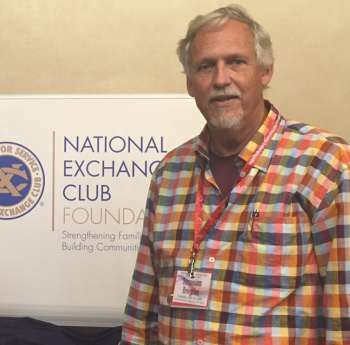 "For your dedication to the prevention of child abuse."
Exchange SCAN honored George M. Bryan, Jr. with the 2017 Community Hero Award at the annual Spring Gala on May 5, 2017. Board Vice-Chair Jennifer Martin provided the following remarks in announcing this award. Thank you George Bryan for all you have done for SCAN over the years!
George Bryan served as the founding Director of Exchange/SCAN in 1981 and has served the Winston-Salem and North Carolina Community for more than 37 years.
Prior to his career at Exchange/SCAN, Mr. Bryan was the headmaster of Kanyawanga Secondary School in Kenya, Africa. While serving in this capacity, Mr. Bryan worked with 250 young men and added a library, science lab and water system to the school's facilities.
During his lengthy tenure at a child advocate, Mr. Bryan assisted in developing and writing legislation for the NC Child Abuse prevention fund and to implement the Safe Surrender program. Mr. Bryan was honored by North Carolina Governor Martin for his work with child advocacy and developing legislation for child abuse prevention teams in all 100 counties of the state.
In Mr. Bryan's time with the Children's Home, he began a home for teen moms - My Aunt's House, created a treatment facility for young children with complex trauma, implemented a residential drug treatment program and started a school for emotionally challenged children.
A nationally recognized expert in the prevention of child abuse, Mr. Bryan led the effort to develop accreditation of parent aide programs nationwide and over the course of his career has trained hundreds of employees in child abuse prevention. Mr. Bryan also received a $600,000 research grant and oversaw the publishing of the research on the efficacy of the parent aide intervention model.
George and his wife Ann are the proud parents of three children and grandparents of four grandchildren.