2019 Community Hero - Dr. Sara Sinal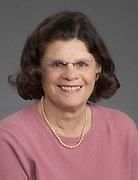 Dr. Sara Sinal knew in the fifth grade that she wanted to be a doctor, following in her father's footsteps. She graduated from Wake Forest College in 1967 and UNC-CH School of Medicine in 1971. She started a residency in Pediatrics at NC Baptist Hospital in 1972 and joined the Pediatric Faculty at Bowman Gray School of Medicine as an instructor in 1975. She was promoted to Professor of Pediatrics and Family and Community Medicine in 2000. She started her early clinical life seeing primarily physically abused children only. In the late 70's and early 80's child sexual abuse cases began to flood the system. In 1988 with a grant from the Kate B Reynolds Health Care Trust she along with colleagues, Cynthia Stewart and Michael Lawless, developed the Child Medical Evaluation Team to improve services for sexually abused children. Dr. Sinal has dedicated her life to child abuse prevention and treatment both through her professional work and volunteer commitments. She has published 34 scholarly articles, 18 of which concerned child abuse or neglect.
Dr. Sinal is currently Professor Emerita of Pediatrics and Family and Community Medicine with Wake Forest Baptist School of Medicine. She is a member of the American Academy of Pediatrics, the Child Abuse Committee of the North Carolina State Pediatric Society and The Ray E. Helfer Society.
 
Dr. Sinal has trained thousands of pediatricians, physician assistants and nurses as well as having seen thousands of children for suspected abuse and related medical conditions. Her commitment and dedication to the children of Forsyth County is appreciated by many non-profits who have benefited from her passion, including the The Dragonfly House and The Parenting PATH. Dr. Sinal's work truly creates great childhoods.