2023 Community Hero - Claudette B. Weston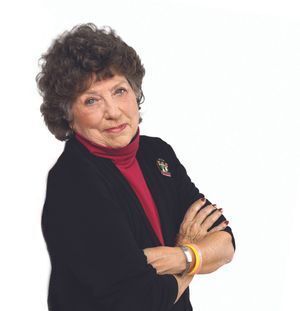 The Parenting PATH Board of Directors is very proud to announce the 2023 Community Hero Award recipient: Mrs. Claudette B. Weston.
Mrs. Weston will be officially honored at the Annual Pinwheel Gala hosted on May 13th, 2023 at Hanesbrands Theatre.
There is a long list of accolades for Mrs. Weston and we are proud to add one more. It is a rare thing when a community is as blessed to have a supporter, advocate, and champion such as Mrs. Weston. We are lucky that we can call Claudette Weston a supporter of our mission as well.
A champion of equal rights and inclusion, Mrs. Weston has worked throughout Forsyth County with many organizations. She cares deeply about the health and safety of our community's children and families and puts that love into tangible solutions. She has been instrumental in helping spread our mission and message to ensure The Parenting PATH can serve more families and strengthen more communities.
Thank you, Claudette, we are so proud to have you be a part of The Parenting PATH family!